NSFA Webinar: The Education Foundation's Role in the Reopening of Your School District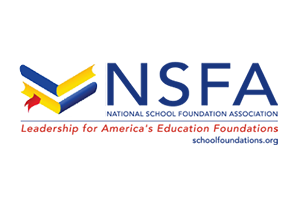 Webinar: The Education Foundation's Role in the Reopening of Your School District
*Free Webinar | August 12, 2020 | 2 PM CT | Register Today.
How is your Education Foundation supporting your school district? What has changed for you in the last few months? What challenges lie ahead for your district?
Districts across the country are struggling to reopen schools to meet the growing educational needs of their students while ensuring the health and safety of staff, teachers and students alike. 

At the same time, education foundations are called to meet the new and ever-changing needs of the students, teachers and districts that they serve.  While some foundations are now supporting the purchase of PPE for in-person teaching, others find themselves sourcing technology for more virtual learning than they ever thought possible.
Join your peers from foundations across the country to share, question and brainstorm how best to meet the needs of those who depend on us. Together, we will discover the opportunities which will position our foundations as vital partners to the students and districts we serve. 
We will encourage open discussion regarding different challenges Education Foundation professionals face in their schools and their community. Please join us to ask questions, discuss possibilities, and learn about different ways you can face the unpredictable times ahead.
Please note time of this forum is 3 PM ET/ 2 PM CT/ 1 PM MT/ 12 PM PT.

The program will be moderated by Gail Rothman, Executive Director of the Decatur Education Foundation and the Chairperson of the NSFA Industry Leadership Council.
The program is complimentary. Registration required.