You'll always know what's going on with our organization.
Just bookmark this page and check back often for the latest programs and events.
---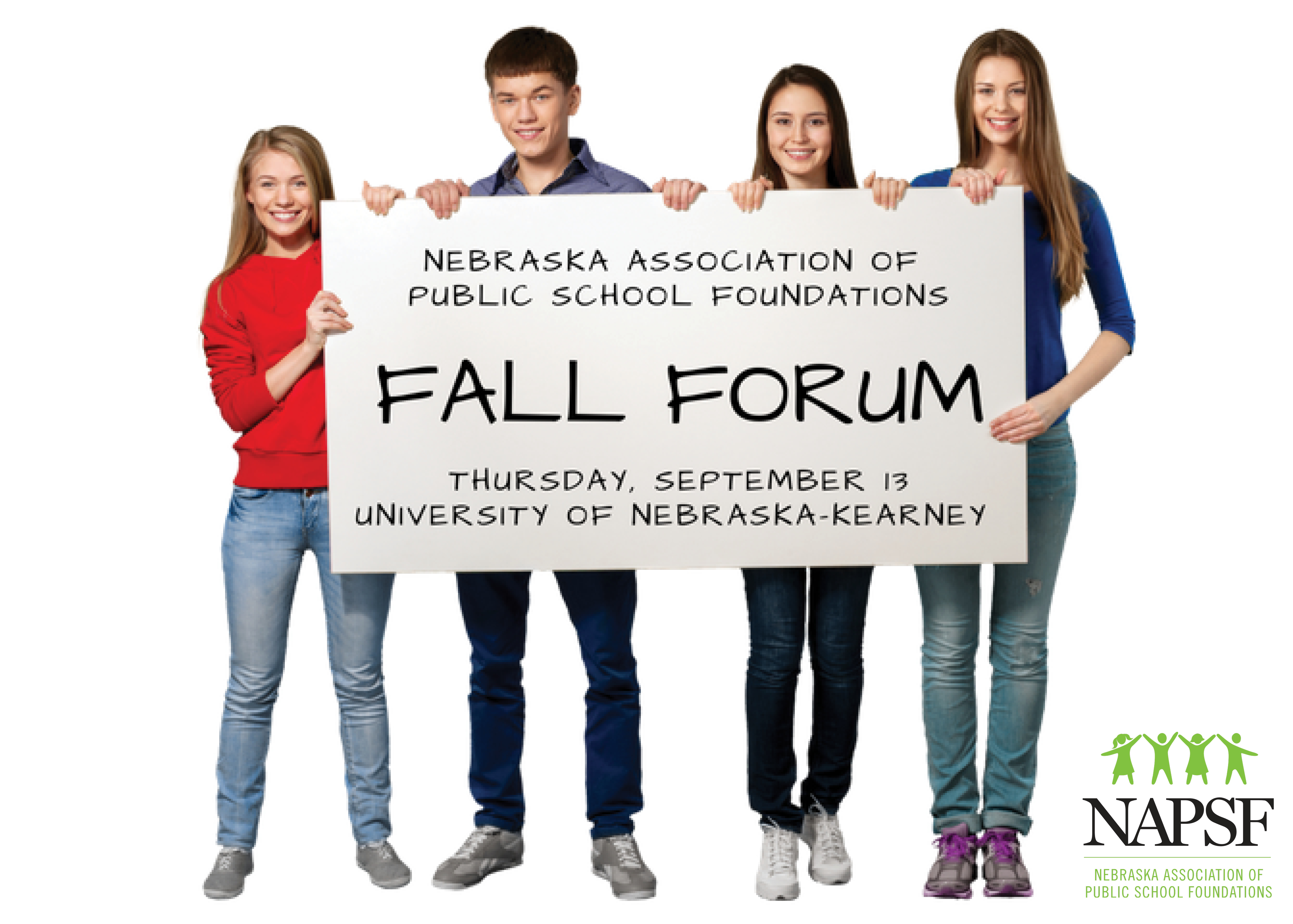 Nebraska Student Union - Ponderosa Room
University of Nebraska at Kearney
1013 W 27th St, Kearney, NE 68849
Early Bird Registration: now - August 30, 2018
NAPSF Member Rate: $40
Non-member Rate: $55
On-Time Registration: August 31- September 6, 2018
NAPSF Member Rate: $50
Non-member Rate: $60
Late Registration: September 7 to event
NAPSF Member Rate: $55
Non-member Rate: $65
Note: Registration fees include lunch and an afternoon snack. Special dietary needs can be met with advance notice.
Join education philanthropy leaders from across the state at the Nebraska Association of Public School Foundations (NAPSF) Fall Forum, Thursday, September 13. Deepen relationships with your colleagues and network to create new connections. You'll enjoy the University of Nebraska-Kearney campus while hearing from fundraising experts in the fields of Staff Campaigns and Alumni Connections.
Presentation topics include:
* Partnering Organizations and Member Benefits
* Employee Staff Campaigns
* Connecting with your Alumni
A full forum agenda will be available soon.

NAPSF Membership Levels (based on annual income of Education Foundation):
$100 annual fee ($50,000 or less income)
$200 annual fee ($50,001 - $100,000 income)
$300 annual fee ($100,001 - $250,000 income)
$400 annual fee ($250,001 - $999,999 income)
$500 annual fee ($1,000,000 income or more)
Membership dues are based on a school-year from Sept. 1 to Aug. 31
---

NSFA Webinars
NSFA Webinar: #GivingTuesday 9 Week Plan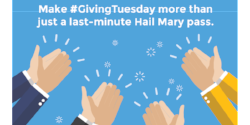 #GivingTuesday Before, During and After: Your 9-Week Success Plan!
With only weeks left before the biggest giving day of the year, we're all systems go for #GivingTuesday. If your current #GivingTuesday plan is to email a link to your "Donate Now" page and hope for the best, you still have time to implement a powerful strategy. Dana Ostomel, founder of Deposit a Gift and one of the nation's leading authorities on crowdfunding, will take you step-by-step through creating your 9-week communications plan and implementing your best giving day ever. A successful #GivingTuesday lasts well beyond a one-day event, as long as your plan includes a strategy that starts on #GratefulWednesday.
NSFA Webinar: Corporate Matching Gift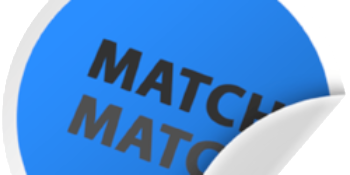 Every year, anywhere from $4 to $7 billion in matching gifts are left on the table — and not for a lack of amazing corporate philanthropy programs or donors who want to make their donations go further! Most donors don't follow through with corporate philanthropy simply because they don't know that their employers offer programs that will help them support the organizations they care about.