You'll always know what's going on with our organization.
Just bookmark this page and check back often for the latest programs and events.
---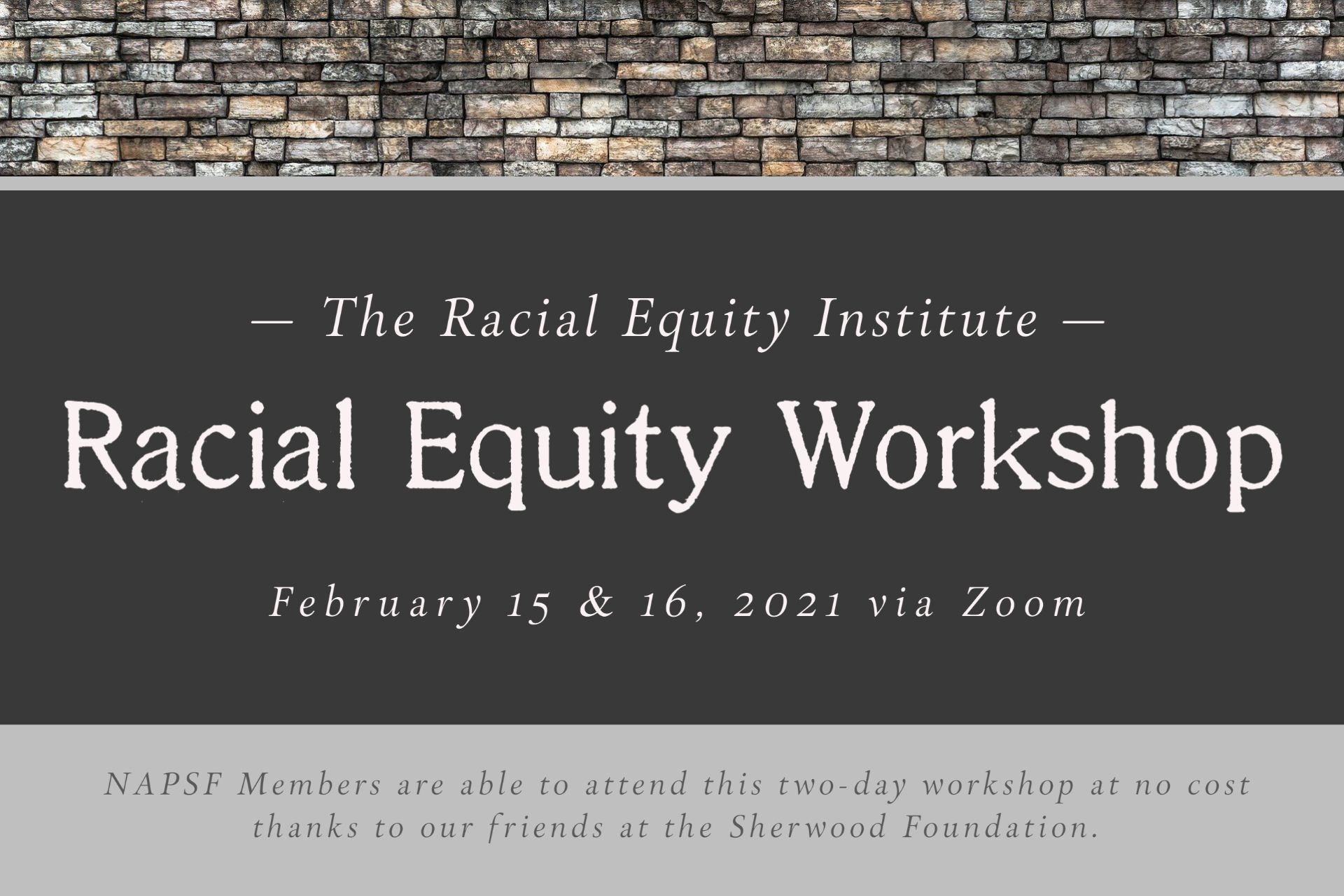 REI's two-day Phase 1 training is designed to develop the capacity of participants to better understand racism in its institutional and structural forms. Moving away from a focus on personal bigotry and bias, this workshop presents a historical, cultural, and structural analysis of racism. Topics covered include our fish/lake/groundwater analysis of structural racism; understanding and controlling implicit bias; race, poverty, and place; markedness theory; institutional power arrangements and power brokers; importance of definitions of race and racism; history and legacy of race in American economic and policy development; racial identity and its interaction with institutional culture. With shared language and a clearer understanding of how institutions and systems are producing unjust and inequitable outcomes, participants should leave the training better equipped to begin to work for change.
NAPSF Members are able to attend this two-day workshop at no cost thanks to our friends at the Sherwood Foundation.

NAPSF Membership Levels (based on annual income of Education Foundation):
$100 annual fee ($50,000 or less income)
$200 annual fee ($50,001 - $100,000 income)
$300 annual fee ($100,001 - $250,000 income)
$400 annual fee ($250,001 - $999,999 income)
$500 annual fee ($1,000,000 income or more)
Membership dues are based on a school-year from Sept. 1 to Aug. 31
---

There are no Regional Meetings planned for July or August.
Our plan is to resume in September. 
We will let you know as more information is available.
---

NSFA Webinars