NSFA Webinar: Strategic Planning - Planning for Success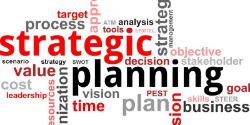 Webinar: Strategic Planning: Planning for Success
*Free Webinar | March 12 | 12 - 1 PM CT | Register Today.
What initiatives and plans do you have for your 2019-2020 fiscal year? Having a plan is essential for any organization. Dr. Elaine Free will discuss the various elements of a strategic plan including how to develop, implement and monitor the plan to ensure success. Ensure your foundation's direction is not accidental but purposeful and strategic. 

Dr. Elaine Free, President of Successful Ways, Inc., enjoyed a 31-year career in education and began her consulting business in 1996. She has 30+ years of experience with education foundations which includes working as an executive director of a local education foundation. She is dedicated to transforming ideas into successful foundations and is the author of A Guide to Education Foundation Policies and Procedures.
Unable to attend but would like to learn more? Be sure to register on the GotoWebinar link after you have signed up for Eventbrite and the webinar recording link will be sent to you.
*Free to NSFA Members, $25 for Non-Members