NSFA Webinar: Social Media 101 for Nonprofits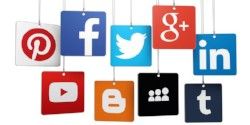 Social Media 101 for Nonprofits
*Free Webinar | February 6 | Noon - 1 PM CT | Register Today
This session includes practical tips and tools for extending your cause and mission via social media. We cover the basics of using social media for your nonprofit organization and give you handy tips for the "big 3:" Facebook, Twitter and LinkedIn. You may be surprised to learn that Facebook is less important than you've been told and LinkedIn may be more important. Join us to learn: How to use Facebook to create awareness for your Organization; How nonprofits are using Twitter to connect with constituents; Why nonprofits must be LinkedIn to be fully connected and Powerful no-cost or low-cost tools to manage your social media presence. 
Jay Wilkinson is a lifelong entrepreneur and longtime business owner. He sits on the board of several nonprofits and is an avid supporter of programs that provide leadership and enrichment programs for America's youth. He speaks regularly on the topic of nonprofits and the web throughout the United States. He has appeared on CNN and other news outlets discussing how emerging technologies are shaping our future and is considered a leading authority on the impact of marketing on the web for nonprofits.
*Free to NSFA Members, $25 for Non-Members
Missed an NSFA Webinar? It is not too late. NSFA members can hear previously recorded webinars in the Member Resource Library. Just log on using your organization's credentials.