NSFA Webinar: Small, Rural Foundation Fundraising: Securing New Donors & Dollars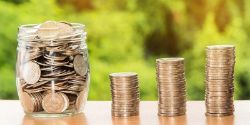 Webinar: Small, Rural Foundation Fundraising: Securing New Donors & Dollars
*Free Webinar | February 19 | 12 - 1 PM CT | Register Today.
Do you need to raise more this year for your small, rural education foundation? Looking to revisit your development strategy, or get new ideas to acquire donors, raise community awareness, and build long-term sustainability? 

By attending this workshop, you will leave with the training, tools, and information to develop new ways to engage your donors, acquire new gifts during year's end, and understand ways to engage your board and volunteers in direct fundraising activities to acquire and upgrade donors. Gain information on how to create engaging, impact-centered fundraising messages for appeals, social media, and general communications, specific to the challenges of serving rural communities. 

Brian has served as a professional fundraiser and consultant for more than one hundred nonprofit organizations in the United States. In this capacity, he was chiefly responsible for the process and strategy redesign, integrating fundraising activities that lead to more 4 million donors giving $300 million to causes most important to them. Brian teaches fundraising and nonprofit management at George Washington University and Northwestern University and has served as the Annual Giving Track Chair for AFP International's Conference on Fundraising. He also lead the content and online fundraising teams for President Barack Obama's 2008 campaign. Brian is the founder of the Network for Good Jumpstart Program and works in partnership with grantmakers, nationally, to ensure nonprofits of the tools, tech, and coaching required to build fundraising capacity.
Unable to attend but would like to learn more? Be sure to register on the GotoWebinar link after you have signed up for Eventbrite and the webinar recording link will be sent to you.
*Free to NSFA Members, $25 for Non-Members