NSFA Webinar: Reaching Beyond the Get: Smart Stewardship that Builds Relationships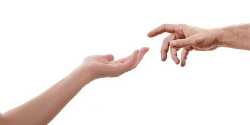 Webinar: Reaching Beyond the Get: Smart Stewardship that Builds Relationships
*Free Webinar | May 21 | 12 - 1 PM CT | Register Today.
Think locking in the gift means your work is done? It's only just begun!
Properly stewarding donors is the key to repeat giving and potentially larger gifts in the future. In one recent study, the vast majority of donors who did not give again within two years said it was because they had not been thanked or acknowledged, hadn't been communicated with and simply never were asked to give again.

These are things you can change.
In this webinar, the presenter, Erin Brooks, Executive Director of the District 214 Foundation will walk attendees through simple steps for boosting stewardship and building better relationships with donors -- both those who give financially and those who give their time. You'll learn practical tips to apply immediately. These tactics will be ideal for even the smallest shops, covering stewardship plans and creative engagement opportunities. She'll also discuss how a new Ambassador program is lending a student voice to stewardship. If you are asking more than you are stewarding, you'll not want to miss this webinar.

Erin Brooks, CEFL is Executive Director of the District 214 Education Foundation and Assistant Director of Community Engagement and Outreach at High School District 214, a six-high school system serving 12,000 students in Chicago's northwest suburbs. She creates and enhances development, engagement and funding opportunities to ensure students are positioned for success, and also oversees alumni relations. Erin provides leadership for a regional group of school foundation directors and organizes an annual conference for Chicago-area K12 fundraisers. Erin proudly represents Illinois on the National School Foundation Association Industry Leadership Council, and in November completed her Certificate in Education Foundation Leadership through NSFA and National University.

She has been recognized with a 2018 Influential Women in Business Award through the Daily Herald Business Ledger for her work growing the District 214 Education Foundation, and earned a spot in the 2019 cohort of the Fundraising for Good Leadership Network through the Baumhart Center for Social Enterprise and Responsibility at Loyola University Chicago. Before joining District 214 in 2013, Erin served as Interim Associate Director for Annual Giving at Harper College in Palatine. She also was Harper's Media Manager, shaping the college's story on the local and national stage. She began her career as a newspaper reporter covering education. Erin has won numerous awards for her District 214 work, and presented for the Illinois Association of School Boards, Illinois Association of School Business Officials, Illinois Association of School Administrators, National School Public Relations Association, and the Council for the Advancement and Support of Education. 
Unable to attend but would like to learn more? Be sure to register on the GotoWebinar link after you have signed up for Eventbrite and the webinar recording link will be sent to you.
*Free to NSFA Members, $25 for Non-Members