NSFA Webinar: Raise More Money with a Killer Website - A Solution Series Webinar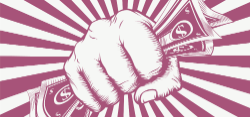 Webinar: Raise More Money with a Killer Website - A Solution Series Webinar
*Free Webinar | March 26 | 12 - 1 PM CT | Register Today.
Choosing the right tools can be daunting. We often find ourselves managing multiple platforms jumbled together and end up working harder to achieve less.
Join us to learn how to master your online presence and leverage the power of your website. In addition to sharing nonprofit technology trends and best practices, you'll see firsthand what the Firespring Nonprofit Website Builder has to offer and discover:
Why nonprofits struggle.
The ABCs of creating a killer website.
An inside look at how the content management system and tools work.
Answers to your questions during live Q&A.
Jay Wilkinson is a lifelong entrepreneur and longtime business owner. He sits on the board of several nonprofits and is an avid supporter of programs that provide leadership and enrichment programs for America's youth. He speaks regularly on the topic of nonprofits and the web throughout the United States. He has appeared on CNN and other news outlets discussing how emerging technologies are shaping our future and is considered a leading authority on the impact of marketing on the web for nonprofits. 
Unable to attend but would like to learn more?  Be sure to register on the GotoWebinar link after you have signed up for Eventbrite and the webinar recording link will be sent to you.
*Free to NSFA Members, $25 for Non-Members