NSFA Webinar: Maximizing Your Impact in an All Volunteer Education Foundation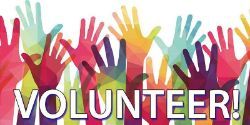 Webinar: Maximizing Your Impact in an All Volunteer Education Foundation
*Free Webinar | June 18 | 12 - 1 PM CT | Register Today.
All-volunteer Educational Foundations face unique challenges. They often cite a lack of time, resources, and board engagement as a barrier to their success in growing and sustaining programs. What does your board need to focus on to maximize impact and ensure success? In this webinar, you'll learn where to invest your time, how to build a stronger relationship with your district and school board, how to better engage your board and not only sustain but also grow your foundation. Invite all the other volunteers on your board to view this with you.
Alicia Lingane joined Yorkville Educational Foundation in August 2016 when her daughter started Kindergarten. She was elected to serve as President in August 2017. As a volunteer, she realized she needed to invest in the district early to reap the rewards of an engaged community. She spent eight years working for a nonprofit association, which cultivated her commitment to volunteerism. She currently serves as a Data Analyst for a transportation company in the Chicago area.
Robin Callahan, CFRE, CEFL is the executive director of the National Schools Foundation Association.
Prior to joining NSFA, Callahan served as the executive director of the Issaquah Schools Foundation (WA) for 14 years. Beginning as a board member in 1998, Robin worked collaboratively with her staff, board, and district to create a culture of philanthropy in which the entire community values and invests in public education. She has long mentored both non-profit leaders and their boards and facilitates strategic planning sessions to help other foundations hone their vision and develop a plan to achieve it. 
Unable to attend but would like to learn more? Be sure to register on the GotoWebinar link after you have signed up for Eventbrite and the webinar recording link will be sent to you.
*Free to NSFA Members, $25 for Non-Members