NSFA Webinar: Legacy Society - Establishing or Growing your Planned Giving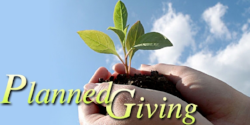 Legacy Society - Establishing or Growing your Planned Giving
*Free Webinar | February 20 | Noon - 1 PM CT | Register Today
Legacy Society- Establishing or Growing your Planned Giving
According to Boston's College's Center on Wealth and Philanthropy, the United States is in the midst of a $59 trillion-dollar transfer of wealth. For the vast majority of your donors, their ability to make a significant gift to your foundation will come as a result of a thoughtful decision executed through their estate plan, and not while they are living. This alone should compel you to establish a legacy program at your foundation. Join us to explore why a planned giving program is an important component of your fundraising efforts, how to establish one and how to thoughtfully invite your constituents to consider a planned gift benefiting your foundation. 

Charlie joined Gonser Gerber in 2017 as a Senior Consultant and provides development consulting services to healthcare systems, colleges, universities, social services, museums, and other non-profit organizations. His specialty includes developing and strengthening Governing Boards, Foundation Boards, annual, capital, major and planned gift programs, campaign planning and execution, performance metrics, volunteer engagement, strategic planning, public relations, advancement team building, integrated marketing and other aspects of institutional advancement.
*Free to NSFA Members, $25 for Non-Members
Missed an NSFA Webinar? It is not too late. NSFA members can hear previously recorded webinars in the Member Resource Library. Just log on using your organization's credentials.