NAPSF 2017 May Newsletter
Hello Nebraska K-12 School Foundation Friends!
A Message from our President, Wendy Van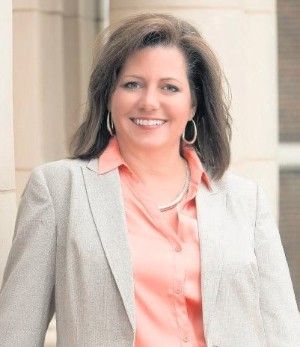 Happy Spring,
As we dive into the flurry of the busy season in the Foundation world, I hope you take a moment to reflect on all that you were able to accomplish on behalf of kids this school year. One of the Lincoln School Board Members shared with me that he felt like the Foundation provided the" Magic at the Margins" of public education. It is in the small spaces and the individual experiences that our work makes the most impact--that scholarship that sent a kid to their dream school, the classroom who got to see a once in a lifetime performance, that science project that made it to nationals...This magic is what allows kids to maximize their great public education! Don't we have the best jobs in the world? 
Like our students, we owe it to each other to continually learn and grow and discover what we can achieve together. To take what we have learned, share it with our colleagues and together make even more magic in the margins. To date, we have 22 members who have joined NAPSF. We hope more join us as we grow. Small groups are gathering all across the state to build friendships and share ideas and quite frankly to have time with someone who speaks their language and understands their challenges. 
As I attended the NSFA conference this spring in Chicago, I was struck by the strength of Nebraska School Foundations. Everywhere you looked, you could see the impact of our Public Schools and our School Foundations in the national dialog. You do great work. Congratulations! I would be remiss if I didn't shout out to the amazing accomplishments of Traci Skalberg, Executive Director of Grand Island Public Schools, Ingra Winkler-Anderson, Executive Director of the Bellevue Public Schools Foundation and Toba Cohen-Dunning, Executive Director of the Omaha Public Schools Foundation who are three of just a handful of Certified Education Foundation Leader's in the country! 
But magic happens all over our great state...in all the districts, big and small. The Foundation is the place where our communities meet their schools in partnership. Thank you for the work you do every day and thank you for helping us to continually improve our efforts to bring more resources to students!
Enjoy your summer!
Wendy
---
Shout Outs!
Wow! Nebraska had quite a contingent in attendance at the National School Foundation Association national conference in Chicago in March. I think I counted twelve of us? There were representatives from Elkhorn Public Schools Foundation, Omaha Public Schools Foundation, Foundation for Lincoln Public Schools, Norfolk Public Schools Foundation, South Sioux Public Schools Foundation, Ralston Public Schools Foundation, Bellevue Public Schools Foundation, Westside Foundation, and the Grand Island Public Schools Foundation. 
Speaking of the National School Foundation Association, our own Toba Cohen-Dunning, from Omaha Public Schools Foundation, has just joined the organization as a board member. If you are counting, that makes two board members from our good state of Nebraska! Traci Skalberg, Grand Island Public Schools Foundation is also on the board and has just been elected Vice-President.
You can get involved too! The NSFA has several working committees that meet electronically monthly or as needed. Ingra Winkler Anderson, from Bellevue, serves on the NSFA Board Certification Committee. 
Currently, the NSFA is looking for members to serve on the Marketing Committee, the National Conference Committee, and several taskforces. If you are interested, please call or e-mail Robin Callahan at robin@schoolfoundations.org; 206-960-4141
---
NAPSF Regional Meetings Report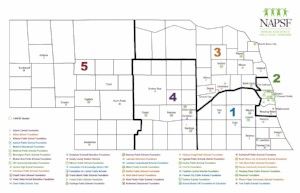 To locate your region please click on the following NAPSF Regional Map
Click here for a Calendar of events
Summer is the time to recharge your batteries and spend time with supportive colleagues.
June
Tuesday, June 13, 2017

NAPSF Board Meeting
10:30 a.m. - 2:30 p.m.
Grand Island Public Schools Kneale Administration Building, 123 S Webb Rd., Grand Island, NE

Wednesday, June 14, 2017

11:00 - 1:00 p.m.
Kearney Public Schools District Offices, 310 W. 24th Street. Turn on 22nd Street and park in the lot south of the building. Click here for a map.

RSVP to Traci Skalberg, tskalberg@gips.org by Thursday, June 8.

Thursday, June 15, 2017

4:00 - 6:00 p.m.
Glacial Till Tasting Room, 1419 Silver St, Ashland, NE
Appetizers provided; Cash Bar

We will address the questions and ideas you have that make us all better at providing resources for Nebraska's students!

Guided discussion on issues that matter to you:

Working with your district
Engaging your board
Navigating community support of a tax funded organization
Alumni relations
Scholarships
Special Campaigns
Growing/Launching your foundation
Planned and Major Gifts

Come with a question and guests! We encourage you to bring your board, district stakeholders or donors to learn how you can continue to enhance the great work you are doing in your community.
We welcome our Public School Foundation friends at any, or all of these meetings. You don't have to be geographically located in a region to take part in their round tables or professional development. Just RSVP to whichever meetings work for you. 
---
Pass It On
From the Grand Island Independent Letter to the Editor, By Jordan Rasmussen, Center for Rural Affairs Lyons 
Unlikely partners work toward tax solution
When Gov. Ricketts' tax cut plans emerged at the beginning of the Nebraska legislative session, they appeared to set the stage for a classic rural-urban debate. The rural voice would coalesce around the need for agricultural land property tax relief while the more urban groups would call for their own form of property tax relief and the touted income tax cut.
Yet as the combined income and property tax cut bill known as LB461 emerged from committee and to the floor for debate, there was a uniquely unified voice among constituent groups.
Left and right leaning ag groups, tax reform and social justice organizations, and rural and urban schools came together and affirmed that this legislation would appease no one. Instead, this bill would leave Nebraska's schools and communities without the funding they need while offering little in the way of tax relief for farmers, ranchers, and everyday Nebraskans.
These unlikely partnerships were also reflected in the senators' votes, which brought debate on the bill to an end for this session.
Despite reluctance to push back a bill without a clear alternative in hand, the conversations that began as opposition to an ill-crafted bill have turned into a commitment to developing a solution founded in consensus. With this resolve, unlikely partners will continue to work together to find a way forward that balances the need to fund schools and communities and property tax relief for Nebraska's farmers and ranchers.
---
From NSFA
Get a New Website for Less, Courtesy of NFSA and Firespring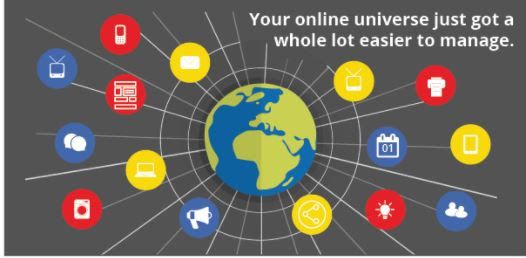 We've got a new member benefit that we are thrilled to announce! In fact, if you have not yet joined NSFA, this might be just the push you need to sign up. As an existing member, we hope this gives you one more reason to love us and refer your other Foundation friends.
NSFA has teamed up with Firespring to offer you a cost-saving website program that tackles the specific goals, needs and challenges that education foundations face. As an NSFA member, you'll receive significant savings on a new website.
This program will provide your foundation with:
A mobile responsive website built on an easy-to-use CMS
Integrated tools including email marketing, online donations and event registration
Access to unlimited support and training 
Your online universe just got a whole lot easier to manage.
Visit firespring.org/NSFA to learn more and get started—you could have a robust new website in a matter of weeks.
Warm regards,
Robin Callahan, CFRE Executive Director
NSFA 
---
Upcoming NSFA Webinars
Public Private Partnerships: The Public Schools, Private Donors and the City
Tuesday, May 23, 2017 from 12:00 p.m. to 1:00 p.m. (CDT) Toba Cohen-Dunning will be presenting this webinar.
Gifts of Insurance - The Good, The Bad and The Ugly 
Tuesday, June 6, 2017 from 12:00 p.m. to 1:00 p.m. (CDT) 
---
Haven't Become a NAPSF Member Yet?
The Nebraska Association of Public School Foundations is a state affiliate of the National School Foundation Association. This means that as a member of the Nebraska Association of Public School Foundations, you will get the discounted conference rate and all other full benefits of membership to the national organization as well as Nebraska. You pay one rate to Nebraska and get two memberships Statewide and National! What a deal!
All NAPSF Members are also members with full benefits of the National School Foundation Association, the oldest and largest K-12 foundation organization in the U.S.
Monthly (or as appropriate) e-communication which will include access to training and networking events, as well as other pertinent information.
Resources for collaboration and collective impact
Full access to webinar offerings
Annual national conference discounts
Regional workshop discounts
Access to consulting services from NSFA and NAPSF experts and other national leaders
Access to resources for best practices and ethics
Regional training opportunities for professional development
Access to a talent bank for school districts and school foundations. The talent bank will include seasoned professionals in the field that would offer advice, best practices, and share successes.
Sliding fee based on annual income of Education Foundation:
$100 annual fee ($50,000 or less income)
$200 annual fee ($50,001 - $100,000 income)
$300 annual fee ($100,001 - $250,000 income)
$400 annual fee ($250,001 - $999,999 income)
$500 annual fee ($1,000,000 income or more)
Click here for the Membership Form
Traci Skalberg
NAPSF Administrator