Nebraska Public School Foundations in Action
Study Announces Top 50 K-12 Education Foundations in the Nation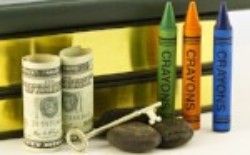 Study Announces Top 50 K-12 Education Foundations in the Nation
Submitted by Sarah Dittmer, Norfolk Public Schools Foundation
"Stepping Up: The Nation's Top K-12 Education Foundations 2016" showed Six states – Florida, Texas,  Utah, California, Tennessee, Nebraska – have been the most represented with education foundations in the nation's top 50 for two consecutive years.  More specifically for 2017:  Florida had 9 foundations in the top 50, with 6 in the top 25.  Texas followed with 8 in the top 50, with 2 in the top 25. Utah had 5 in the top 50, with 1 in the top 25. California had 4 in top 50, and 3 in top 25.  Tennessee had 2 in top 50, with one in top 25. Nebraska had 2 in the top 50 and both are also in the top 25.
The nation's top 25:
1. Pinellas Education Foundation (FL)
2. Alliance for Education (WA)
3. Irvine Public Schools Foundation (CA)
4. Achieve Minneapolis (MN)
5. Chattanooga Hamilton County Public Education Fund (TN)
6. Boise Public Schools Foundation (ID)
7. Foundation for Lincoln Public Schools (NE)
8. Omaha Schools Foundation (NE)
9. DC Public Education Fund (DC)
10. Denver Public Schools Foundation (CO)
11. Barbers Hill Education Foundation (TX)
12. Foundation for Seminole County Public Schools (FL)
13. Clark County Public Education Foundation (NV)
14. Hillsborough Education Foundation (FL)
15. Granite Education Foundation (UT)
16. Oakland Public Education Fund (CA)
17. Silicon Valley Education Foundation (CA)
18. Albuquerque Public Schools Foundation (NM)
19. Foundation for Springfield Public Schools (MO)
20. Brevard Schools Foundation (FL)
21. Polk Education Foundation and Business Partnership (FL)
22. Public Education Foundation of Marion County (FL)
23. Frisco Education Foundation (TX)
24. The Fund for Public Schools (NY)
25. The Boston Educational Development Foundation (MA)
The study focuses on K-12 education foundations in the 200 largest school districts (by student population).  Additionally, top-performing education foundations that serve smaller school districts were included.  In totality, there were 191 K-12 education foundations from 219 school districts included in the study.  These foundations collectively generated the following in 2015 (most recent year data available):
Held $539 million in assets
Raised $392 million
Invested $165 million into grants and programs
Leveraged 57,970 volunteers to fuel efforts
Stepping Up looks at eight key performance categories to determine the ranking: annual revenues, revenues per student, total assets, assets per student, investment income, total program expenses, expenses per student, and human capital (volunteers).
Read the full study from Caruthers Institute here.
---
Do you have a success story you would like to share? A foundation program or process you are proud of? Our members would like to hear all about it!  Submit your stories here.