Become a Sponsor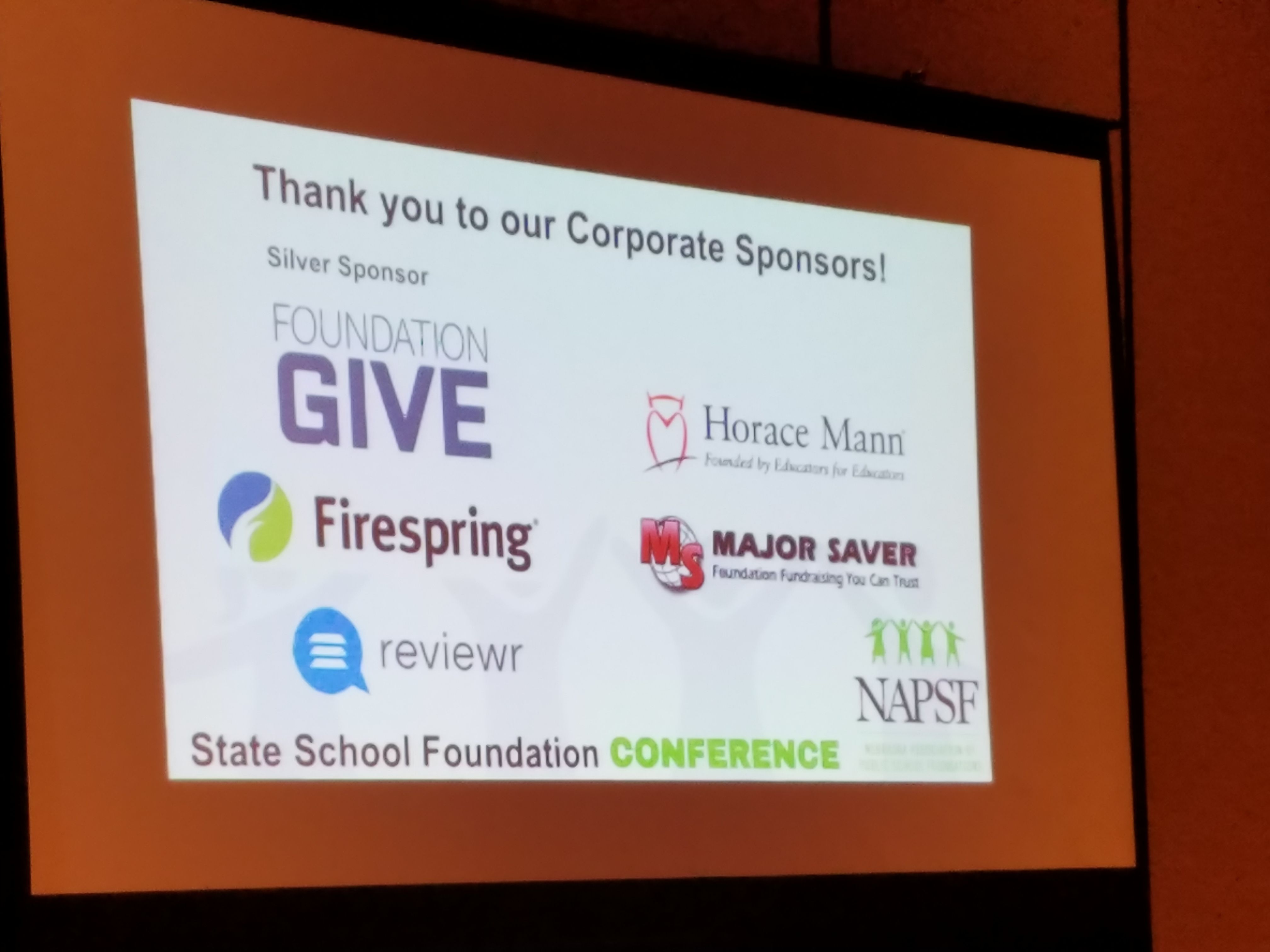 The Nebraska Association of Public School Foundations exists to strengthen the impact of school foundations in Nebraska for the students and educators they serve. Through public awareness and advocacy, the sharing of best practices, adherence to high ethical standards of philanthropy and the encouragement of deep public private partnerships, NAPSF will elevate and support school foundations as they provide options for communities to come into closer partnership with their schools.
2019 Statewide Conference NAPSF
Tuesday, October 1, 2019
7:00 am - 5:00 pm
Don Clifton Professional Learning Center
710 Hill St.
Lincoln, NE  68502
Below you will find a list of sponsor opportunities that are available. If you find one of interest, complete the application form below.
Questions? Contact Traci Skalberg at tskalberg@gips.org
Sponsor Opportunities Available: