NSFA Webinar: What Does it Take to be Compliant in Your State and Others?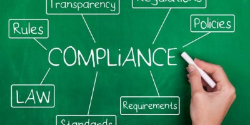 Webinar: What Does it Take to be Compliant in Your State and Others?
*Free Webinar | April 9 | 12 - 1 PM CT | Register Today.
Must every charity register to solicit funds from the public? How do online donations fit into the picture? Do you need to register in every state in which you solicit for your alumni or annual fund campaign? Join Warren Harmon, account manager at Harbor Compliance, for answers to these questions and more. Designed for nonprofits, CPAs, attorneys, and other professionals with nonprofit clients, this one-hour webinar provides a user-friendly, comprehensive overview of fundraising registration requirements in all 50 states. Participants will have the opportunity to get answers to questions directly from a nonprofit compliance expert, learn tactics for avoiding common pitfalls and penalties, and explore solutions to the one of the most common challenges facing nonprofits today.
Warren Harmon is an Account Manager at Harbor Compliance in the nonprofit sales division. He handles charitable solicitation, professional fundraising, commercial co-venture, charitable gift annuity, and client relationships across all jurisdictions and industries. Warren previously worked as a bank branch manager focused on helping his clients achieve their financial goals, along with keeping his branch and team trained and in compliance. 
Unable to attend but would like to learn more? Be sure to register on the GotoWebinar link after you have signed up for Eventbrite and the webinar recording link will be sent to you.
*Free to NSFA Members, $25 for Non-Members