NSFA Webinar: Major Gifts in a Small Shop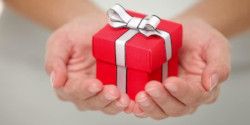 Major Gifts in a Small Shop
*Free Webinar | December 12th | Noon - 1 PM CT | Register Today
Major gift philanthropy plays a highly significant role in the nonprofit sector worldwide. But what are the indicators small shops should focus on for the long-term health of their major gifts program? Each organization will define "major gift" in its own way. No matter the size of your organization, you will come away with additional insights on how to bring in major gifts to your foundation. You will also learn about the practical tips and strategies that have helped the Park City Education Foundation create a highly successful major gift program.
Abby McNulty is Executive Director of the Park City Education Foundation (PCEF). At PCEF, Abby combines her deep Park City roots with a commitment to serving children and families. She has expertise in nonprofit management, strategic communications, board and volunteer development, fundraising and program design. Abby has served PCEF since 2007 and under her leadership the organization has grown to support over 65 high impact programs in Park City's public schools ranging from affordable preschool to mentoring first generation students as they pursue college dreams. Abby formerly worked for Sundance Institute as Director of Development and Community Relations where she was responsible for all Utah-based fundraising, Sundance Institute's Advisory Board, and overseeing community programs.  
*Free to NSFA Members, $25 for Non-Members
Missed an NSFA Webinar? It is not too late. NSFA members can hear previously recorded webinars in the Member Resource Library. Just log on using your organization's credentials.