NSFA Webinar: Donor Acquisition and Retention Strategies to Grow your Mission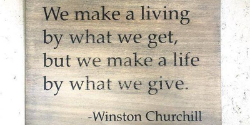 Webinar: Donor Acquisition and Retention Strategies to Grow your Mission
*Free Webinar | April 23 | 12 - 1 PM CT | Register Today.
Successful foundation leaders understand the latest fundraising strategies to grow your donor base to drive fundraising revenue and grow your mission. Equally important to new donor acquisition is donor retention and stewardship. This webinar will provide insights from fundraising thought leaders with tips and tricks that you can implement at your foundation to get more dollars in the door. Learn about innovation in peer-to-peer fundraising, donor insights and wealth analytics. Is updated constituent data keeping you up at night? We hear you! Walk away with action items that you can take back to your foundation for immediate impact!
Unable to attend but would like to learn more? Be sure to register on the GotoWebinar link after you have signed up for Eventbrite and the webinar recording link will be sent to you.
*Free to NSFA Members, $25 for Non-Members