NSFA Webinar: Advancing Your Education Foundations - Learnings from University Fundraising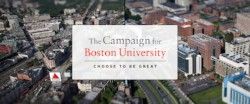 Advancing Your Education Foundations - Learnings from University Fundraising
*Free Webinar | January 23 | Noon - 1 PM CT | Register Today
Colleges and Universities have been far more successful at education philanthropy than K-12 education foundations. Why? What are they doing that we should be doing? In this webinar, you will gain greater insight into the successful college and university advancement model and how you can apply it to your education foundation.
With 25 years experience in fundraising, communications and non-profit management in both the nonprofit and higher education sectors, Debbie Sontupe, President of Match Nonprofit Consulting, provides consulting services and project-based leadership in helping organizations in the areas of building and managing development programs, campaigns, major gift fundraising, board development, alumni relations, annual fundraising efforts and public relations. She is also the Executive Director of the Morris Educational Foundation, the lead nonprofit organization serving the students and teachers of the Morris School District in Morristown, NJ. Prior to these roles, Debbie served as the Vice President of Institutional Advancement at Mercy College in NY. Before joining Mercy, Debbie provided campaign direction at Rutgers University where she was responsible for the planning and operations of the largest campaign in university history, a $1 billion comprehensive campaign initiative.
*Free to NSFA Members, $25 for Non-Members
Missed an NSFA Webinar? It is not too late. NSFA members can hear previously recorded webinars in the Member Resource Library. Just log on using your organization's credentials.