NSFA Webinar: What the Changes in the 2017 Tax Law Mean to You and Your Donors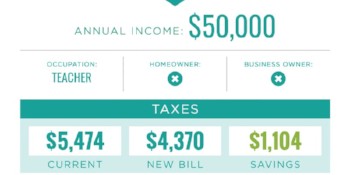 Webinar: What the Changes in the 2017 Tax Law Mean to You and Your Donors
*Free Webinar | October 23 | 12 - 1 PM CT | Register Today
As you are aware, recent changes in the Tax Laws have created some changes for Education Foundations and their donors. Join us to learn what those changes are and what you can do to mitigate their effect, definitions of "Tax Information vs. Tax Advice" for gift planners and what motivates wealth holders and their philanthropy. 

Mike Handrick is a Chartered Advisor in Philanthropy® and is a Director, Board Member of AIP – International Advisors in Philanthropy. He created the LUHS District Foundation, Inc. in 2016 and served as the Executive Director until June 2018. The LUHS Foundation has been a NASF member since inception and Mike presented information regarding the CAP® program at the 2016 conference in Chicago. Mike writes philanthropy based planning articles under the AIP branded banner that appear in national publications like Trusts & Estates, Journal for Financial Planning, Planned Giving Tomorrow, and Legacy Arts. He is a member of Estate Planning Council of Northeast Wisconsin.
Unable to attend but would like to learn more? Be sure to register on the GotoWebinar link after you have signed up for Eventbrite and the webinar recording link will be sent to you.
*Free to NSFA Members, $25 for Non-Members