NSFA Webinar: How to Strengthen Your School District & Foundation Partnership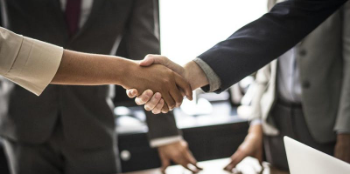 Webinar: How to Strengthen Your School District & Foundation Partnership
*Free Webinar | February 5 | 12 - 1 PM CT | Register Today.
A strong foundation and district relationship is an important component of a high impact, effective education foundation. What are the best practices in creating and maintaining a good relationship?
Should your superintendent be a voting member of your board?
How about your school board members?
What is the #1 thing you can do to ensure a strong and sustainable relationship?
Join Robin Callahan, NSFA's Executive Director as she shares strategies and tactics proven to strengthen any partnership. In addition, she will share a case study based on her 14 years leading an education foundation through three superintendent transitions. You'll learn how they evolved from an adversarial relationship to one of authentic collaboration and partnership. You will come away with ideas, examples and sample policies and procedures that you can implement in your own foundation. And, there will be plenty of time at the end to brainstorm and troubleshoot so bring your questions and challenges.
Robin Callahan, CFRE, CEFL is the executive director of the National Schools Foundation Association, an organization dedicated to helping existing or emerging education foundations and their leaders expand the resources and opportunities available to students in preK-12 education. 
Prior to joining NSFA, Callahan served as the executive director of the Issaquah Schools Foundation (WA). Beginning as a board member in 1998, Robin worked collaboratively with her staff, board and district to create a culture of philanthropy in which the entire community values and invests in public education. A frequent conference presenter, she has long mentored both non-profit leaders and their boards and facilitates strategic planning sessions to help other foundations hone their vision and develop a plan to achieve it. 
She is deeply committed to the work of the National School Foundation Association and its members. As a dedicated advocate for students and public education, she believes school foundations are a highly effective conduit through which the community can transform lives. She invites you to join NSFA in building the foundations for America's schools. 
Unable to attend but would like to learn more? Be sure to register on the GotoWebinar link after you have signed up for Eventbrite and the webinar recording link will be sent to you.
*Free to NSFA Members, $25 for Non-Members