NSFA Webinar: Corporate Matching GIft: The Essential Skills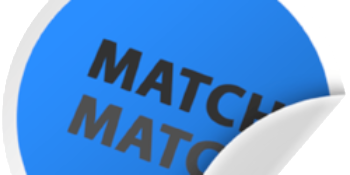 Solution Series Webinar: Corporate Matching Gift: The Essential Skills
*Free Webinar | October 16 | 12 - 1 PM CT | Register Today
Every year, anywhere from $4 to $7 billion in matching gifts are left on the table — and not for a lack of amazing corporate philanthropy programs or donors who want to make their donations go further! Most donors don't follow through with corporate philanthropy simply because they don't know that their employers offer programs that will help them support the organizations they care about.
Hannah Silvers is the Partnership Manager for Double the Donation, the leading provider of tools to nonprofits helping them raise more money from corporate matching gift and volunteer grant programs. Hannah earned a Bachelor of Arts in English from Elon University and is a member of Phi Beta Kappa, the National Council of Teachers of English, and the Society of Professional Journalists.
Unable to attend but would like to learn more? Be sure to register on the GotoWebinar link after you have signed up for Eventbrite and the webinar recording link will be sent to you.
*Free to NSFA Members, $25 for Non-Members