NSFA Webinar: Allocate Your Costs Correctly and Stay Out of Trouble!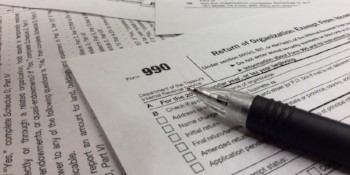 Webinar: Allocate Your Costs Correctly and Stay Out of Trouble!
*Free Webinar | November 13 | 12 - 1 PM CT | Register Today
Cost allocation is one of those things that's never been simple and was made even more complicated for non-profits under the federal government's new grant regulation 'Uniform Guidance (2 CFR 200). Whether it's proper budgeting, spending, allocating or filling out our 990s properly, cost allocation is a beast.
We can't fix the world, but in 60 minutes you'll be exposed to the key elements of cost allocation, vital areas of documentation and reporting, as well as our few, complex and risky parts of the best practice 'Cost Allocation Cycle. All in 60 minutes? Yes!
Join us to learn how to reduce your risk and anxiety when living in the world of 'Federal Grant Cost Allocation.' In addition to the fundamentals of the what and how of cost allocation—we will specifically cover:
• Why we must allocate costs and what is expected of us by our federal funders? 
• What is the 'Cost Allocation Cycle' and which elements are most complex and risky?
• What are our basic choices when running our cost allocation process and when does the federal government simply direct how we will allocate costs?
• Which are the common, recurring cost allocation questions we keep asking (and perhaps getting wrong)? Such as the following cost allocation challenges:
o Marketing costs (with donor education components)?
o Executive director and other senior manager allocation? 
o Staff time (when several 'hats' are worn)?
o Time and effort allocation and reporting (weekly, monthly…)?
o Special events (ticket cost, event actual costs, gross v. net)?
o Filling out the pesky Form 990 (and does it tie to our other records)?
• Where do our auditors focus and what are the key areas of audit findings?
• Answers to your compelling questions during live Q&A
Rex Porter is the principal and owner of Porter Group LLC, a premier national federal grant funding and compliance consultant service that serves entities across the country. During his 23-year career in federal grants management Rex has served as a federal grants official, grant-funded organization executive director, and local government project manager. These experiences prepared him for his role as a sought-after federal grants compliance expert. 
His current practice supports non-profits and local governments stay compliant with the ever-changing and complex world of federal grant rules – especially 2 CFR 200. Rex is a retired Air Force officer who worked extensively with federally funded grants and contracts. His degrees include a Masters of Business Administration, Masters of Science in Systems Management. He is certificated in Non-Profit Management and holds federal certificates in program and contract management. Through his Porter Group LLC consulting firm, Rex annually helps dozens of non-profits and local governments by conducting compliance risk assessments, building better internal controls for grants compliance and creating and delivering unique and compelling training materials. 
Unable to attend but would like to learn more? Be sure to register on the GotoWebinar link after you have signed up for Eventbrite and the webinar recording link will be sent to you.
*Free to NSFA Members, $25 for Non-Members