Nebraska Public School Foundations in Action
Foundation for Lincoln Public Schools: Hurricane Relief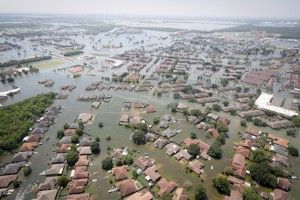 Foundation for LPS: Hurricane Relief for Educators & Students
Submitted by Wendy Van, Foundation for Lincoln Public Schools
Donations are being accepted from October 16th - November 3rd.
It's when kids go back to school and times get tight that families will need support so that kids can feel safe and ready to learn.  School foundations play an important role in building that support and stability for their school families.  That's why the Foundation for Lincoln Public Schools is accepting donations to benefit the school foundations in areas that were impacted by the recent hurricanes.  The damage from these storms may no longer be in the headlines but the need to rebuild and recuperate remains and we want to ensure that those needs are addressed. 
Thanks to NBC, who is underwriting this effort, 100% of your gifts will support those who need it most.  The fund will be divided among the three foundations in Houston, Florida, and Puerto Rico.
---
Do you have a success story you would like to share? A foundation program or process you are proud of? Our members would like to hear all about it!  Submit your stories here.