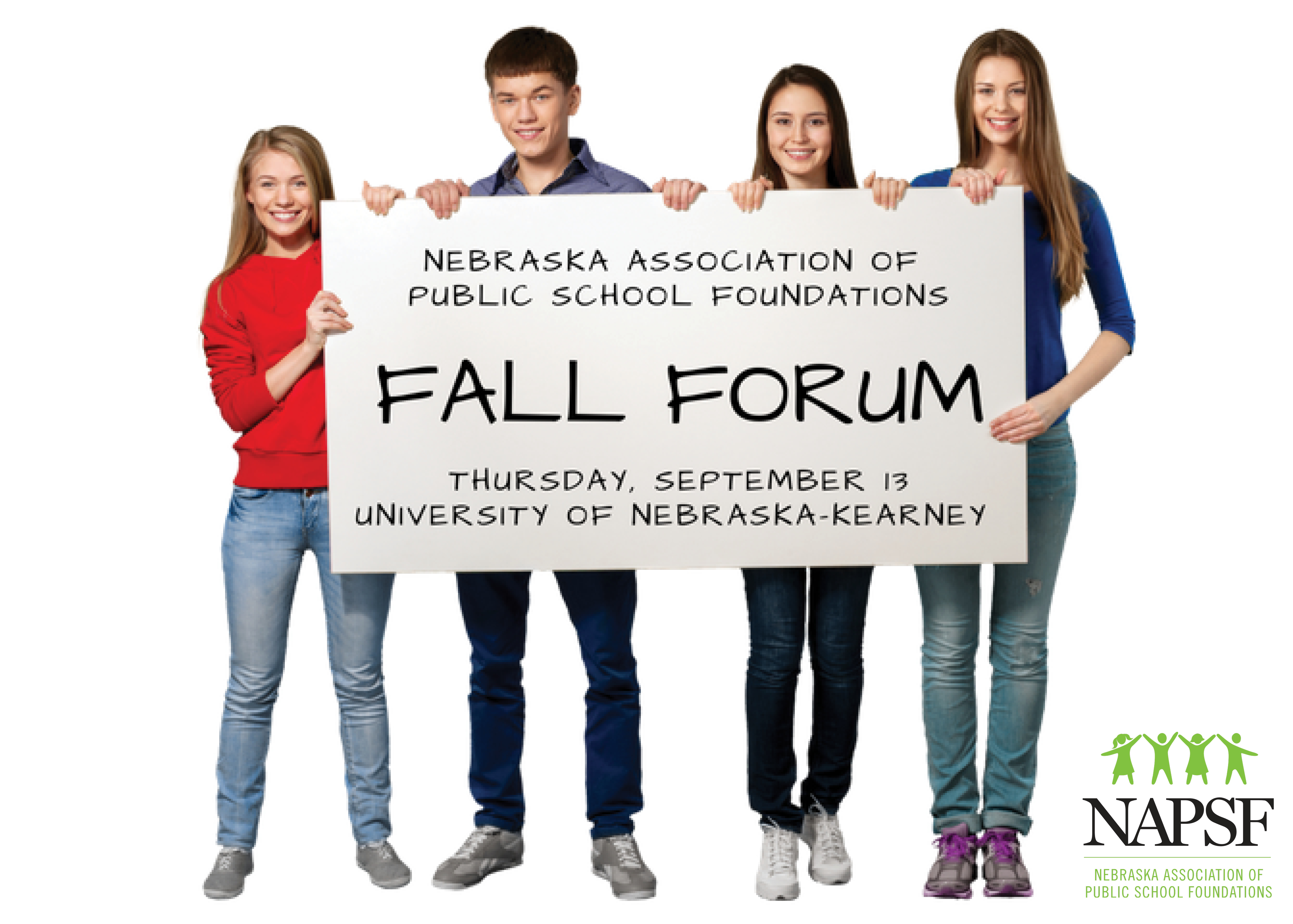 Nebraska Student Union - Ponderosa Room
University of Nebraska at Kearney
1013 W 27th St, Kearney, NE 68849
Early Bird Registration: now - August 30, 2018
NAPSF Member Rate: $40
Non-member Rate: $55
On-Time Registration: August 31- September 6, 2018
NAPSF Member Rate: $50
Non-member Rate: $60
Late Registration: September 7 to event
NAPSF Member Rate: $55
Non-member Rate: $65
Note: Registration fees include lunch and an afternoon snack. Special dietary needs can be met with advance notice.
Join education philanthropy leaders from across the state at the Nebraska Association of Public School Foundations (NAPSF) Fall Forum, Thursday, September 13. Deepen relationships with your colleagues and network to create new connections. You'll enjoy the University of Nebraska-Kearney campus while hearing from fundraising experts in the fields of Staff Campaigns and Alumni Connections.
Presentation topics include:
* Partnering Organizations and Member Benefits
* Employee Staff Campaigns
* Connecting with your Alumni
A full forum agenda will be available soon.