Enhancing Public Education in Nebraska: Foundations Gather to Grow Their Impact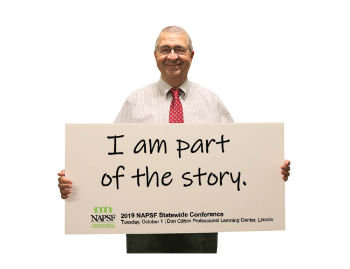 Enhancing Public Education in Nebraska: Foundations Gather to Grow Their Impact
Strong, successful public schools are vital to the future of Nebraska and we know districts are at their best with strong community support.  As needs grow larger and resources grow tighter, non-profit investment in our students and teachers becomes more important than ever.
Since 2016, the Nebraska Association of Public School Foundations has connected non-profits wholly devoted to serving our students and schools.  From Omaha to Ogallala, our association harnesses the brainpower behind more than 30 non-profits which together reach nearly 60-percent of all public school students in our state.
"We all have a role in building the foundation for a successful future," said Wendy Van, NAPSF board leader and president of the Foundation for Lincoln Public Schools.  "Educational foundations are an essential bridge between communities and classrooms," Van added.
The 2019 NAPSF Conference will take place on Tuesday, October 1, 2019 at the Don Clifton Professional Learning Center (710 Hill Street) in Lincoln.  Presenters and attendees will share lessons and ideas through keynote and breakout sessions from 8:00 a.m. to 5:00 p.m.
If you are unable to visit the conference but interested in the many ways a public school foundation is enhancing public education in your community, we invite you to consider an interview with your local foundation leaders.  We are happy to connect you.