NSFA Webinar: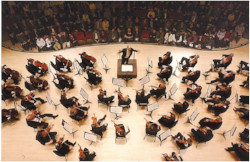 An Education Foundation Symphony- Best Practices for Starting or Restarting a Foundation
Free* Webinar
Tuesday, September 12, 2017
12pm - 1pm CST
An education foundation provides critical support to a school system. In order to deliver that necessary support and be a successful and high impact organization, key elements must be composed. This session will introduce a carefully orchestrated process for your education foundation that can be customized to meet the needs of your community and school district whether your education foundation has been around for a while or you are just starting out. Through research-based best practices, higher education advancement techniques, and outcomes-based initiatives and strategies, learn how to avoid common pitfalls and ensure all your instruments are on key to perform an effective, sustainable, and thriving education foundation.
Laurie Cromwell, CFRE began working in the nonprofit field in 1984. In 1999, Ms. Cromwell was elected as a school board member of a local school district and served as President for three years. During this time, she was appointed President of a dormant education foundation and was an instrumental partner in its revitalization. Success was realized in less than six months. Ms. Cromwell's experience as a lead administrator in a nonprofit organization, current owner of a for-profit corporation, former school board member and Foundation President bring a unique perspective of philanthropic issues.
*Free to NSFA Members, $25 for Non-Members